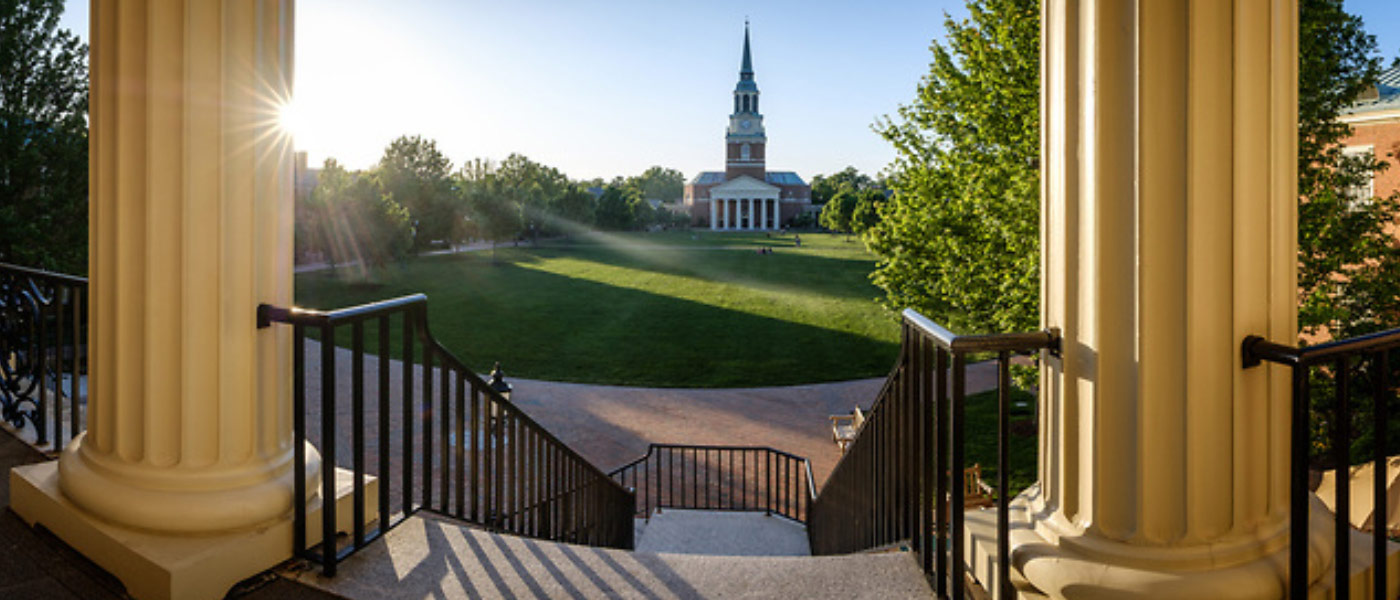 ODI's Core Beliefs
The Office of Diversity and Inclusion believes that every member of our campus community should feel valued. In order for this to occur…
All students, staff, and faculty should be seen for their infinite dignity
All students, staff, and faculty should be able to live, learn, work, teach, and grow in equitable environments and spaces
All students, staff, and faculty should feel that their contributions, identity, and goals are affirmed
All students, staff, and faculty should aspire to be part of accountability, education, and growth systems that contribute to the creation and sustainability of an inclusive community.
ODI's Core Commitments
Across the institution, it is understood that missions, visions, and organizational goals are only as meaningful as related actions.
On this page, ODI articulates its commitment to living out our core beliefs. More importantly, we detail how our unit operationalizes the Services and Resources we provide, the Organizational Accountability we facilitate, the Translational Leadership we promote, and the Community Building to which we contribute. And though these "Pillars" represent how we hold ourselves accountable towards inclusivity and an increased sense of belonging on campus, they may also serve as models for students and colleagues at Wake Forest.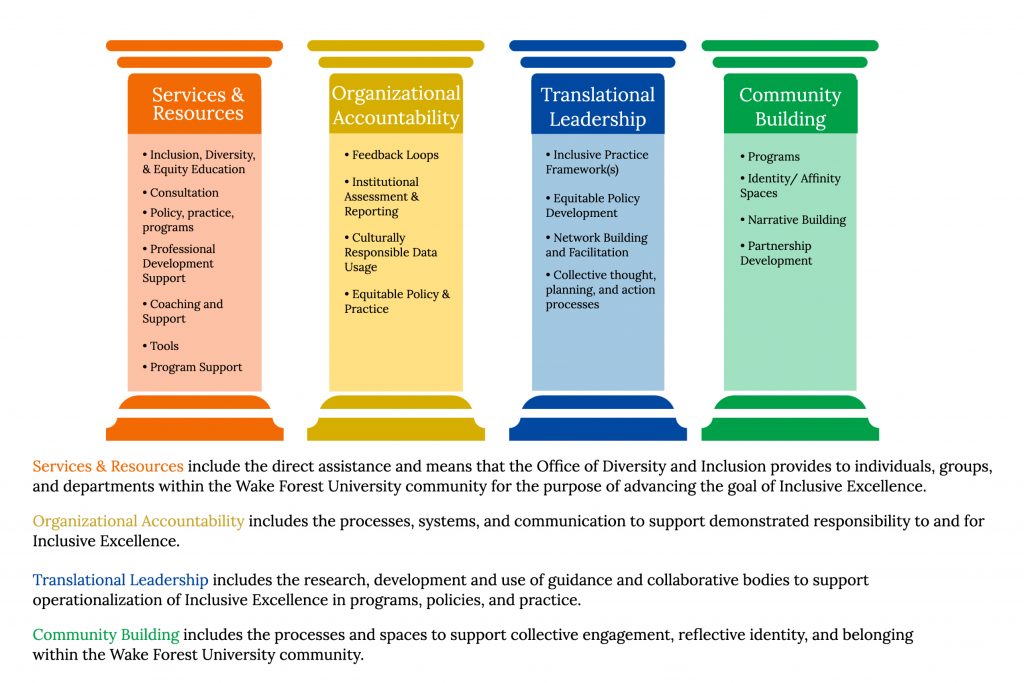 Campus Partners
Our partnerships across campus help further the vision for diversity and inclusion while ensuring that we are helping to shape institutional policies and organizational programs that allow us to holistically serve the campus community.