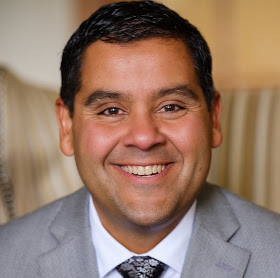 Dear Students, Staff, Faculty, and Members of the Extended Wake Forest Community,
I want to first welcome you all back to school. I trust that your summers were full of respite, time with family and loved ones, creative and scholarly pursuits, and perhaps teaching and connecting with students and scholars alike. In the spirit of partnership and collaboration, I wanted to take a few moments to highlight our campus' commitment to creating a more diverse and inclusive learning environment in the months to come as we plan for a sustained community of belonging.
This year our campus will embark on three key projects: The President's Commission on Race, Equity, and Community; The Slavery, Race, and Memory Project; and the Committee on the Intersection of Bias, Conduct, and Free Expression. All three initiatives will include members from the student body, from the ranks of the faculty, and from across the administrative and staff spectrum. At the core of these three initiatives are the following specific aims: to assess where we have succeeded and where we have not for attaining inclusion and belonging on campus; to present to the community actionable and measurable programs as well as practices that will have a positive impact on the lived and learning experiences of students, staff, and faculty; and to increase a sense of awareness, empathy, and relationship throughout Wake Forest University. Accomplishing these specific aims will take a considerable amount of engagement and effort on the part of those charged with being members of these initiatives, but it will be a combined lift from all of you that will help us keep this momentum going long into the future.
Over the next few weeks, you can count on the Office of Diversity and Inclusion – particularly Diversity Education, the Intercultural Center, the LGBTQ+ Center, and the Women's Center – to provide programming that will enrich our collective experiences. (In fact, signing up for their respective listservs and newsletters is the best way to stay abreast of all that we have to offer.) Furthermore, the Office of Diversity & Inclusion (ODI) will be embarking on a new vision for supporting and promoting program evaluation and consultation around inclusion and equity, through the hiring of a new AVP for Inclusive Practice – Wake's very own Dr. Malika Roman Isler. Finally, ODI will recommit to providing information via the Community in Progress website, a resource that was previously used to update our community on programs, policies, and practices aimed at helping us all come together.
Thank you to all of you who work tirelessly to help us reach our aspirational goal of being a place where people feel valued, seen, and heard. Diversity, inclusion, and equity work is difficult and complex, but the outcomes are deep and long-lasting. In spite of our past failings and shortcomings, there is no other place I want to be doing this work and that is because of the tapestry of individuals that make up Wake Forest University.
In Partnership,
José A. Villalba, Jr.
Vice President for Diversity and Inclusion
Wake Forest University