A resource for Realizing Inclusion, Diversity and Equity (R.I.D.E.)
at Wake Forest University.
When: December 13 – 14, 2023
Where: Benson 401
Click here to register now! Register early, spots are limited! Participants are expected to attend both days.

This interactive, skills-based learning summit will cover Courageous Conversations and Courageous Conversations on Race and Identity and is hosted by the Office of Diversity and Inclusion in partnership with CMOE (Center for Management and Organization Effectiveness). Communication Across Differences Summit is open to all faculty and staff. Those holding leadership positions are strongly encouraged to attend.
---
Our Focus
Courageous Conversations™
Managers and leaders face an assortment of responsibilities to fulfill and challenges to overcome to be effective in their roles. To effectively perform these functions, one essential skill stands out above all the rest: the ability to foster direct and constructive dialogue—especially when engaging with others about difficult, non-routine, or complex issues.
CMOE's Courageous Conversations™ Workshop is a thorough, skills-based approach to developing the ability to have candid conversations with others. It is built around practical learning activities, case studies, examples, and other adult-learning principles that engage participants and help them grow and develop. This program provides participants with the skills and competencies for reasoning and action when communicating with individuals and teams. The skills taught are based on tested methodology and backed by ongoing research.
Courageous Conversations on Race and Identity
It is critical that organizations apply courage conversations on race and identity. As leaders and employees begin to recognize their own and organizational biases, histories, and daily behaviors from a new and inclusive perspective, the organization's goals, profitability, and credibility get a boost. This course gives insight and skills for embracing and having courageous conversations about race, diversity, and inclusion- acknowledging that it is everyone's responsibility — not solely the job of those who are directly impacted by discrimination.
Without a doubt, the content of this workshop is sensitive, but it is necessary. It is necessary to explore all aspects of this issue to begin to move the pendulum toward a more holistic approach to DEI strategies.
---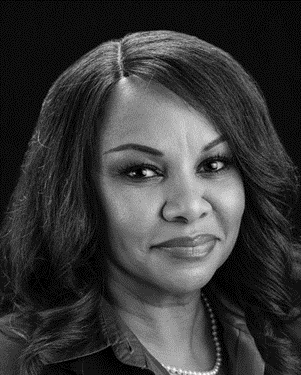 Hope Cheeks, M.S.
With over 30 years of experience in human capital development, Hope has provided organization and management consulting services for U.S. and international clients in a variety of industries including health care, academia, non-profits, government, and start-ups. She has facilitated and led teams specializing in organization development and effectiveness, leadership development, executive coaching, performance consulting, diversity and inclusion, talent management, and change management, to name a few.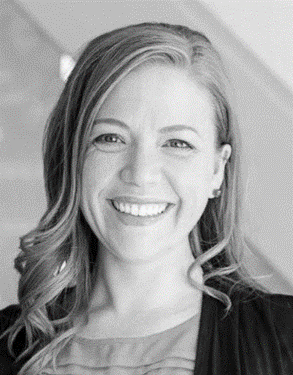 Sarah-June Carroll, M.S.
A former psychotherapist, researcher, published author, and university instructor, Sarah-June brings a depth of understanding of the human side of the business. With over 12 years of experience in coaching, consulting, and developing human potential, Sarah-June is well-versed in delivering keynote presentations as a subject-matter expert, facilitating workshops, delivering virtual and on-site programs, and providing professional consulting in a global environment. She is also fluent in Spanish.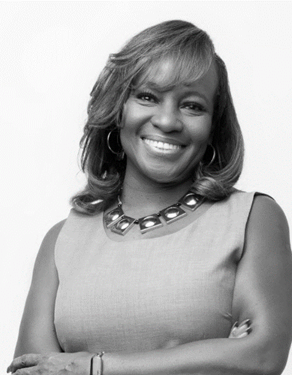 LaVerne Collins, Ph.D., NCC
Dr. Collins has been a counselor, trainer, consultant, author, textbook contributor, and speaker for over 30 years. She holds credentials as a Licensed Professional Counselor in Georgia and Licensed Clinical Mental Health Counselor in North Carolina. In addition to being a National Certified Counselor and Board-Certified Coach, Dr. Collins routinely provides approved Continuing Education training for licensed professional counselors on the topics of race, faith, culture, and trauma in treatment.
2 full days of Summit attendance and information around Courageous Conversations and Confronting Racism.
Breakfast, a mid morning snack, buffet style lunch and an afternoon snack both days.
Day 1: December 13th, 2023
9:00am-12:00pm- Morning Session: including a 15 minute break and snacks
12:00pm-1:00pm- Buffet Lunch
1:00pm-5:00pm- Afternoon Session: including a 15 minute break and snacks
Day 2: December 14th, 2023
9:00am-12:00pm- Morning Session: including two 10 minute breaks and snacks
12:00pm-1:00pm- Buffet Lunch
1:00pm-5:00pm- Afternoon Session: including a 15 minute break and snacks