Main Content
Wake Forest University & Kaplan Test Prep have again partnered to offer discounted test prep for the 2020-21 academic year.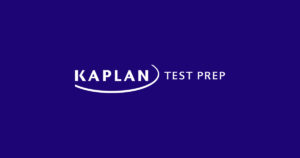 Through the Office of Diversity & Inclusion, WFU students can enroll in a Kaplan Live Online course at a significant discount off the retail rate. There will be several deadlines during the year: Sept 20th; Nov 20th; Jan 25th & April 25th. Due to COVID-19, all Kaplan Test Prep courses will be delivered virtually via Live Online.
If you have any questions, please reach out to James.Polulach@nullkaplan.com, our Kaplan representative for Wake Forest.
Wake Forest University – Kaplan Course Registration Form
Wake Forest / Kaplan Test Prep Partnership
So, what should you do:
Read the following five points to familiarize yourself with the process, then click on this link to learn more about the course offerings AND officially register for your preferred course.
View live online schedules for the type of test you are preparing for at the link provided above (use the zip code feature to find in-person classes nearest you).
Choose a schedule that begins after the deadline date (if you wish to start sooner, contact James.Polulach@

null

kaplan.com).
Once you have found your schedule of choice in the link provided above, click "See/Course Details." Look for the Class Code number for the course you want to take on the dates you wish to take it (in the upper lefthand side of the "See Details" landing page), and jot down that number as you'll need it to complete the registration form in the link provided above. This step must be done to complete enrollment.
Once you have completed the form, please make your payment by sending it in the mail or online.

Option 1: Mail your check (made out to Wake Forest University, Student Financial Services, P.O. Box 890701, Charlotte, NC 28289-0701) for the total amount. Please ensure that the memo on the check reads:

ODI Kaplan Revenue Category

. If not, your check will be applied to your student account.
Option 2: Pay Online (check only) following these steps

Go to this website (WFU Quick Pay)
Fill in the Requested Fields (i.e., Student ID#, Your Name, and Payment Amount)
Select "Other Payment Type" for the "Payment Type"
In the "Other Payment Type – Please enter description" add

"ODI Kaplan Revenue Category"

If not, your check will be applied to your student account.

Enter your Payment Amount and your Pay Method will populate as an E-check
 Press Continue and submit your Banking Information

You will receive a confirmation of your enrollment no later than 3-4 business days after the deadline, along with access to your online material.
Books will be mailed to you within 7 days of the deadline.