Main Content
Savannah Baber, B.A.
Program Coordinator
Intercultural Center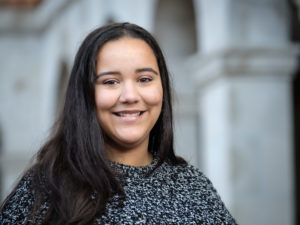 Savannah serves as the Program Coordinator for the Intercultural Center. She is a proud graduate of Wake Forest and earned her B.A. in English and Politics & International Affairs.
Savannah is passionate about advocating for students of color and increasing cultural competency within institutions of higher education. A native North Carolinian, she is excited to explore Winston-Salem and be a member of the community.