Main Content
Katelyn Shank, B.A.
Administrative Assistant
LGBTQ Center, Women's Center, Diversity Education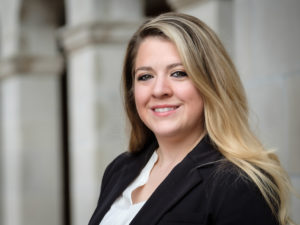 Katelyn enthusiastically joined LGBTQ Center, Women's Center and Diversity Education to serve and support their mission, vision, and values in the role of Administrative Assistant.
Prior to her arrival at Wake Forest University, she worked for the City and County of Denver (Colorado) as an advocate for the socio-economically disadvantaged populations, assessing their eligibility to find and access financial resources and support.
Katelyn earned a B.A. in Criminal Justice Administration from Columbia College of Missouri. She is committed to furthering her education at Wake Forest University through daily learning opportunities as well as one day pursuing a master's degree in a field of study that enhances her ability to contribute in a meaningful way.
Katelyn is new to North Carolina and enjoys exploring the Winston-Salem area with her fiancé and their two dogs.