Jonathan McElderry, Ph.D.
Assistant Dean of Students
Executive Director, Intercultural Center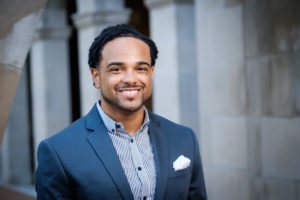 Dr. Jonathan A. McElderry serves as the Assistant Dean of Students and Executive Director of the Intercultural Center at Wake Forest University. His experience in higher education has focused on enhancing diversity, equity, and inclusion on college campuses. Additionally, his research has sought to raise awareness of the experiences of underrepresented students at predominantly White institutions and provide strategies to increase their academic and social success. He has presented both nationally and internationally, held leadership positions within the American College Personnel Association, and has received several awards for his work in higher education.
Jonathan earned a Ph.D. in Educational Leadership and Policy Analysis with an emphasis in Higher Education from the University of Missouri, an M.Ed. in College Student Personnel from Ohio University, and a B.S. in Administration of Justice from George Mason University.