Darlene Starnes
Operations Manager
Intercultural Center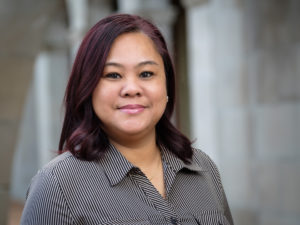 Darlene D. Starnes was born in Agana on the island of Guam and raised in Junction City, Kansas from the age of three until her graduation from Junction City High School.
Darlene has a wide variety of administrative experience ranging from her time managing student loan accounts at Wachovia currently Wells Fargo to serving as the business manager at the Winston Lake branch of the YMCA.
Her main interests include supporting her children at their multiple football, basketball and dance functions, being a proud grandparent, as well as spending time with family and friends.
Darlene would like all students and visitors to know that she has a heart for college-aged students and their parents and looks forward to watching and aiding in their growth and development during their time at Wake Forest.