Main Content
Ashlee L. Canty, M.S.
Inclusive Practice Manager
ODI
Ashlee Louise Canty serves as the Inclusive Program Manager in the Office of Diversity and Inclusion at Wake Forest University.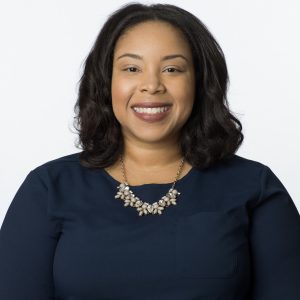 She is currently completing her PhD in Curriculum Studies from DePaul University, her dissertation research focuses on the experiences of Black sorority women's experience with racism and sexism at Predominantly White Institutions.
She received her MS in College Student Personnel from Western Illinois University and her BS in Biological Sciences from North Carolina State University. Her previous experience includes working in higher education and with national fraternities in conduct, educational programming, assessment, and diversity and inclusion.
Ashlee is passionate about creating communities that provide belonging to students and understanding intersecting identities to create inclusive environments on college campuses.
She is a Winston Salem native, and enjoys reading, cooking, spending time with her family and her labradoodle, Kennedy.