Main Content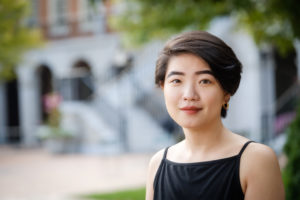 Eun Hye
Graduate Student Intern
Eun Hye Kim is a second-year graduate student in the Religious Studies program at Wake Forest University.
She graduated from WFU ('19) with double majors in Women, Gender, and Sexuality Studies and Religious Studies with a concentration in Religion and Public Engagement.
Throughout the Academic Year 2020-2021, Eun Hye will assist the Office of Diversity and Inclusion with research, programming, and administrative tasks.